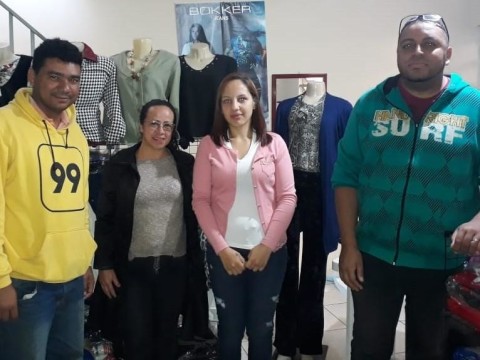 100%
funded
Total loan: $2,100
Estrela Cadente Ii Group
São Paulo, SP, Brazil / Clothing
---
Estrela Cadente Ii Group's loan finished fundraising,
but these similar borrowers just need a little more help to reach their goals!
---
A loan helped to buy seasonal clothing like jackets and pants.
---
Estrela Cadente Ii Group's story
The group leader is Terezinha, the second person in the photo. She is married and her children are married now. They live in a rented house in a very poor community. She has always worked on her own so she could help her husband with household expenses. She was selling clothing door to door, then decided to set up a permanent site in her own home so she could serve her customers more comfortably, have a good amount of stock, and always have something new to attract new customers. Terezinha dreams of having a more visible space for her store and of having her own house. She will use the loan to buy seasonal clothing like jackets and pants.

The group is made up of four members who need their businesses in order to support their families, and they thank the investors because the loan helps them to improve their businesses and their quality of life.