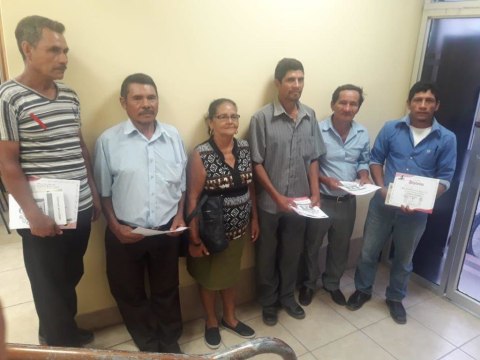 100%
funded
Total loan: $1,775
Hombres Del Nispero 10 Group
Santa Barbara, Santa Barbara, Honduras / Agriculture
---
Hombres Del Nispero 10 Group's loan finished fundraising,
but these similar borrowers just need a little more help to reach their goals!
---
A loan helped to pay for fertilizers and supplies for his crop as well as labor costs to provide good maintenance.
---
Hombres Del Nispero 10 Group's story
Lidio is 65 years old. He is in a common-law relationship and has three children. He lives in a section of the municipality of Santa Barbara. He works growing and producing coffee. He has been in this business for 10 years. He has his own land that he cultivates. He distributes his production in the area.

He is requesting a loan as part of a group. He will invest in the purchase of fertilizers and supplies for his crop and in paying labor costs to maintain his crops well in order to earn more profits. His goal is to give his crop proper maintenance in order to improve his production and income.

The group is called Hombres del Nispero 10 and is made up of six people who live in the same community and work growing coffee. They are requesting a total amount of 41,000 HNL to pay for fertilizers, supplies, and labor costs to clean and maintain their crops in order to obtain a good harvest. From left to right in the photo are Luciano, Emiliano, Santos, Teofilo, Lidio, and Jose.