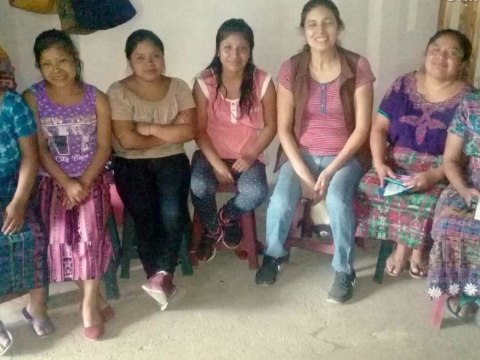 100%
funded
Total loan: $3,125
Emmanuel Sumpango Group
Sumpango, Sacatepequez, Sacatepequez, Guatemala / Food
---
Emmanuel Sumpango Group's loan finished fundraising,
but these similar borrowers just need a little more help to reach their goals!
---
A loan helped buy an industrial grill and supplies so that she can open her second tortilla shop.
---
Emmanuel Sumpango Group's story
The Treasurer of the Friendship Bridge Trust Bank "Emmanuel Sumpango" is 37-year-old Irma, who is a married mother of a 15 year old daughter. She has one year of formal education. Her husband is a school bus driver, and during some parts of the year he is left without work. So, Irma decided to open a tortilla shop or a "tortilleria" where she makes fresh hot corn tortillas three times daily. Because Irma wants to open a second locale, she is requesting a second Kiva loan to buy an industrial grill and cloth napkins to cover the fresh tortillas.

There are seven ladies in the Trust Bank who live in the department/state of Sacatepequez. They sell fresh vegetables, underwear, and jewelry. Their average age is 35. At their monthly meetings, they offer each other support, make loan payments, and then participate in educational trainings, part of the "Microcredit Plus" program of loans, education and health care services. Since they have an average of a single year of formal education, they are eager to learn and empower themselves. They learn about an aspect of four topics: health, family, women, business. These subjects are especially relevant to their lives and they often share the information with family and friends. Irma shares, "I have learned about the importance of being responsible and avoiding over-indebtedness so that I can wisely increase my income."

The women send their gratitude to Kiva investors for their kindness and their generosity in funding their loans! Thank you!