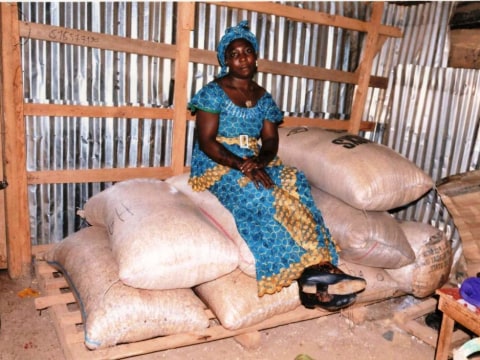 100%
funded
Total loan: $625
Hadja
Ngaoundere, Adamawa, Cameroon / Food
---
Hadja's loan finished fundraising,
but these similar borrowers just need a little more help to reach their goals!
---
A loan helped to buy more corn, beans, and peanuts to sell.
---
Hadja's story
Thirty-three-year-old Hadja is a young woman who is married and the mother of two children. They are 4 and 14 years old and both go to school. She has sold non-perishable grocery items (corn, beans, peanuts) in an area of town for five years. She maintains her business well, especially since her second loan, but she hasn't expanded the business much because of certain family responsibilities. These responsibilities prevent her from saving and expanding more rapidly. This prevents her from stocking more merchandise. It's for that reason that she requests another loan which will allow her to grow her business. It's thanks to this job that she and her husband are able to take care of their family.