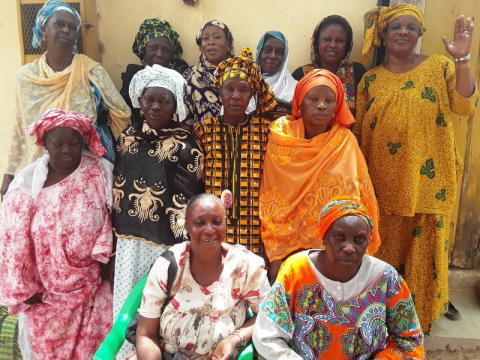 100%
funded
Total loan: $2,275
Marème's Group
---
Marème's Group's loan finished fundraising,
but these similar borrowers just need a little more help to reach their goals!
---
A loan helped to buy fruit to resell.
---
Marème's Group's story
This banc villageois, established in July 1996, brings together these 12 wonderful women who live in the same area and are united by their strong values of kinship, neighborliness, and solidarity. Their main activity is commerce.

Waline, 50 years old, is the representative of the group, standing with the raised hand on the right in the photo. She is married and the mother of seven children, one of whom is a girl.

Waline runs a business selling fruit, moving between the bus station and the national highway. She has good experience, from more than 30 years in this field.

With her loan, she counts on buying five cases of mandarins, five baskets of mangos, and six boxes of melons, which she will resell with a profit margin. Her job goes well because she has a good location next to the national highway.

With her profits, she will increase her savings with the banc villageois, contribute to the investment group, and take care of some personal needs.