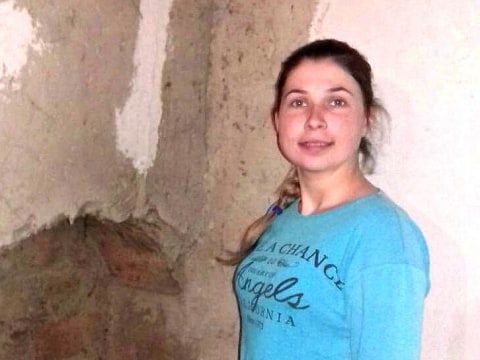 100%
funded
Total loan: $1,175
Olesea
Ungheni, Ungheni, Moldova / Housing
---
Olesea's loan finished fundraising, but these other borrowers need your support
---
A loan helped to repair the children's room to ensure better living conditions for their little daughter.
---
Olesea's story
Olesea is a 25-year-old woman from the village of Floresti Ungheni. She's married and has a very cute little girl. Olesea's husband worked in Moldova, but he had a small income. That's why he decided to go abroad to work.

Being passionate about sewing, Olesea has been working for two years as a seamstress. She is very hard working and strives to be the best mother and wife for her close people.

The whole family lives in the house, inherited from her parents. It is old and requires investment. Her husband collects money and when he comes back home, he usually does some reparation as far is possible. Now Olesea wants to finish repairing the children's room while her husband is still at home. Not having the necessary money, Olesea decided to apply for a Kiva loan. As a result, she will be able to continue to repair the house and therefore will give her daughter better living conditions.