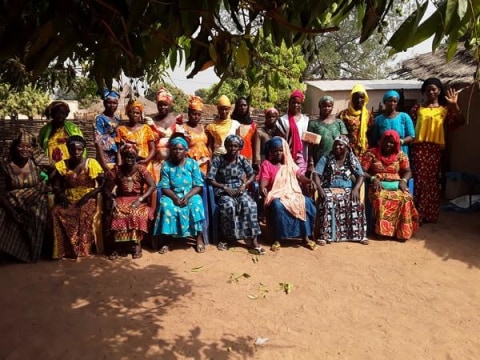 100%
funded
Total loan: $3,175
Fatou's Group
---
Fatou's Group's loan finished fundraising,
but these similar borrowers just need a little more help to reach their goals!
---
A loan helped to buy two 50kg sacks of peanuts which she processes into paste.
---
Fatou's Group's story
This group of 26 members is part of a banc villageois that was set up in July 2012. It is composed of women who have experience in the banc villageois program. They share strong bonds of solidarity and support and their main activity is small business.

Fatou (standing on the far right with a raised hand) is the representative of the group. She is 32 years old, married, and has five children. She works in the processing and sale of peanut paste.

With her new loan, she plans to buy two 50kg sacks of peanuts that she will turn into a paste to sell retail from her home. With the profits, she plans to contribute to the care of her children.