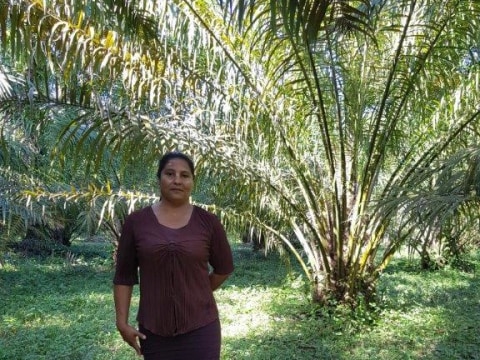 100%
funded
Total loan: $875
Mirian Yanet
San Juan Pueblo., Atlántida Department, Honduras / Agriculture
---
Mirian Yanet's loan finished fundraising,
but these similar borrowers just need a little more help to reach their goals!
---
A loan helped to buy fertilizer to apply to her crop.
---
Mirian Yanet's story
Miriam is 47 years old. She is a single mother of two children. She lives in the municipality of San Juan Pueblo, Atlantida. Mirian works in the production and sale of African palm. She has been doing this activity for 10 years. She does this on her own land where she obtains the African palm fruit, which she sells to intermediaries in the area. She is asking for a loan of 21,000 lempiras to buy fertilizer to apply to her crop. This will help her to produce better quality palm fruit and increase her price. Her goal is to improve her financial stability and for her family to have a better quality of life.