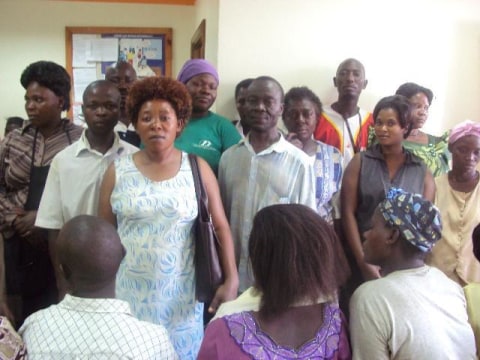 100%
funded
Total loan: $2,850
Ffena Tugagawale Group, Mukono
Mukono, Central Region, Uganda / Clothing
---
Ffena Tugagawale Group, Mukono's loan finished fundraising,
but these similar borrowers just need a little more help to reach their goals!
---
A loan helped Buying more stock of clothes and shoes for resale.
---
Ffena Tugagawale Group, Mukono's story
J. Muhammed is the leader of his lending group in Mukono. He is 42 years old and married with three children between the ages of 18 and 12, and he also takes care of two orphans. Muhammed has operated a business of selling old shoes and clothes from Kame Valley market for 16 years, from which he is able to make about $25 in weekly profits. His biggest challenge is the limited capital at his disposal. Muhammed has a dream of building his own house so that he can stop renting. He also wants to educate all his children to the University level with the hope that they will find better job opportunities. He needs a loan to be able to buy more shoes and clothes for resale.