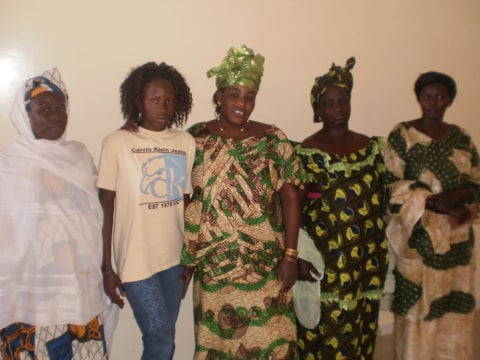 100%
funded
Total loan: $1,100
Afde Group No. 20
THIES, Thies, Senegal / Food
---
Afde Group No. 20's loan finished fundraising,
but these similar borrowers just need a little more help to reach their goals!
---
A loan helped To reinforce her business.
---
Afde Group No. 20's story
L'Association des Femmes pour le Developpement d'Entreprises (Association of Women for Business Development) is a cooperative of small-scale traders working in Thies, a city about 70km from Dakar. The association was founded in 1993 by 20 entreprenurial women as a cooperative to increase their purchasing power and organize a tontine. A tontine is a revolving group loan in which each member contributes a small amount to a daily fund, with a different member financed each day. The tontine has evolved to more formal group loans through UIMCEC. For such loans, the members are split into five-member groups, with a designated president and treasurer. These sub-groups may be the same for many years, but often change members depending on financing needs and other considerations. The AFDE organizes monthly member meetings and runs a cooperative for its members, allowing them to buy rice and other staples at a better price. The association's President is Ms. Mame Diarra Mar. Ms. Penda N., 59, is the president of AFDE group No. 20. Through the influence of her mother, she began selling in the markets almost 30 years ago. She sells carrots, potatoes, onions and other vegetables. She has eight children, all of them now adults. Ms. Maimouna D. is the group's treasurer. Her activity is traveling to the coastal town of Karay, some km away, to buy fish which in turn she sells in Thies. Like Ms. N., she has been active in her trade for 30 years. The other three members of the group are: Aminata D. who sells vegetables, Maty N. who has a small restaurant and Mame Fatou M. who sells fish. Each recieves an amount of 100,000 FCFA to reinforce their activities.