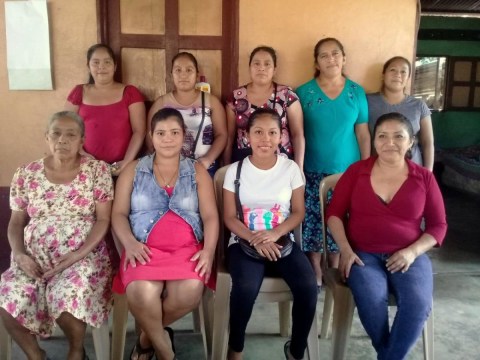 100%
funded
Total loan: $3,950
La Bendicion De Chuatuj Group
Coatepeque, Quetzaltenango, Quetzaltenango Department, Guatemala / Retail
---
La Bendicion De Chuatuj Group's loan finished fundraising,
but these similar borrowers just need a little more help to reach their goals!
---
A loan helped to buy pots, pans and blenders.
---
La Bendicion De Chuatuj Group's story
The Secretary of the Friendship Bridge Trust Bank "La Bendicion de Chuatuj" is 31 year old Brenda, who is the mother of 3 children (2,8,11). Although she has no formal education, she is very aware of its value and has set the goal of seeing that each child has a complete education. Her two oldest are in school now. Two years ago, Brenda opened her business selling personal care products, household appliances and aluminum kitchenware. She is requesting a KIVA loan to buy pots, pans and blenders.

Brenda is one of 10 women in the Trust Bank located in the department of Quetzaltenango. Some of the ladies have a few years of formal education. But their lack for schooling has not stopped them from being successful entrepreneurs. They sell firewood, dishware, tamales, "guarnachas" (tortillas with meat), and chicken meat. The women learn to manage these businesses through their monthly educational trainings, part of the "Microcredit Plus" program of loans, education and healthcare services. Topics are drawn from 4 areas: business, health, family, women.

With a KIVA loan, these ladies can create a brighter future, benefiting themselves, their families and their community in Quetzaltenango, Guatemala! Thank you, KIVA investors, for your generosity and your kindness in funding these much needed loans!