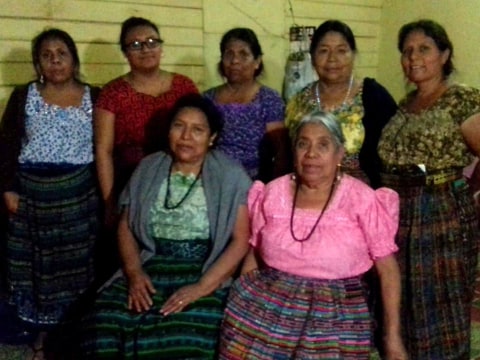 100%
funded
Total loan: $4,350
Perlas Preciosas San Pedro Group
San Pedro la Laguna, Solola, Solola, Guatemala / Clothing
---
Perlas Preciosas San Pedro Group's loan finished fundraising,
but these similar borrowers just need a little more help to reach their goals!
---
A loan helped to increase her inventory and buy more colorful traditional textiles.
---
Perlas Preciosas San Pedro Group's story
"Perlas Preciosas San Pedro" or "Precious Pearls of San Pedro" is the name of the Friendship Bridge Trust Bank that seven Maya Tz'utujil ladies formed in a rural area in the department/state of Solola. They are beginning their sixth Kiva loan cycle and will invest the funds into their businesses selling colorful traditional handicrafts, jewelry, and textiles as well as coffee to the large number of tourists who visit their area. Other members of the group raise animals or sell tortillas three times daily.

The women appreciate being able to meet monthly to make loan payments, and participate in educational trainings, part of the "Microcredit Plus" program of loans, education and health care services. A Facilitator, who speaks their Maya Tz'utujil language, designs monthly educational sessions that help the women be better entrepreneurs (budgeting, planning, investing, savings), mothers (nutrition, hygiene, health) and empowered ladies (women's rights/roles/bodies).

Clara is a selfless 63-year-old mother of five grown children aged 28 to 40. Each has their own families and a good education. Clara helps them and also gives wise advice to her grandchildren. She sells traditional textiles and with the income, is able to pay for basic services like water and electricity. She is requesting a Kiva loan to increase her inventory and buy more colorful traditional textiles.

The women send their gratitude to Kiva investors from all parts of the world and their best wishes for the new year!