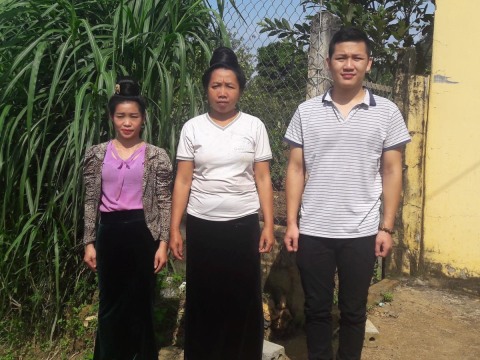 100%
funded
Total loan: $1,850
Phuong's Group
Mai Sơn - Sơn La, Son La, Vietnam / Agriculture
---
Phuong's Group's loan finished fundraising,
but these similar borrowers just need a little more help to reach their goals!
---
A loan helped to buy fertilizer for her family's coffee field.
---
Phuong's Group's story
Mrs. Phuong is a 25-year-old ethnic Thai woman. She lives with her husband and son in Mai Son District, Son La Province.

The main income of her family is from cultivation and breeding, which is just enough to cover the family's living expenses and save a small amount. She wants to buy fertilizer for the family's coffee field, but the amount she has saved is not enough for her to do so. Therefore, she wants to take a loan for this purpose.

She hopes the loan amount will help her family tend the coffee field well and that the next coffee harvest will be abundant enough to help improve the living conditions of her family.