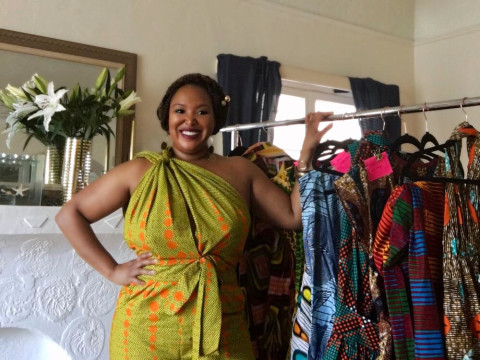 100%
funded
Total loan: $9,000
Shaun-Teka
Los Angeles, CA, United States / Retail
---
Shaun-Teka's loan finished fundraising,
but these similar borrowers just need a little more help to reach their goals!
---
---
Shaun-Teka's story
I was raised in a poor area in Los Angeles called Watts. My parents struggled financially but always pushed my brother and myself to pursue education as a means of changing our status. And that we did! We both worked hard and both graduated from USC. We were poor, but my family always encouraged us to see our blessings and giving back where we could. Even on days like Christmas we were required to go and participate in toy giveaways before we opened our own presents. With these kinds of lessons and values being instilled, it was only natural that I decided to pursue a career in the nonprofit world. I was working as the Executive Direct of a nonprofit call the All Ways Up Foundation, and I loved it, but I was hurting. It had been nearly 5 years since my sister tragically dies two months after giving birth to twins and I needed to heal. And at the end of 2014 I found myself burned out, so I decided to take a year to myself and travel the world. I was 34 and had only been out of the country once. I step out on faith, released my fears and set out on a yearlong journey to find myself. Months into my journey I ended up in South Africa. What was supposed to be a 10 day adventure turned into 1.5 months as I found peace and fell in love with Africa. After South Africa I have explored Kenya, Ghana, Tanzania, Namibia, Swaziland and Ethiopia. My travels through Africa brought me so much healing and enabled me to live life on my own terms.