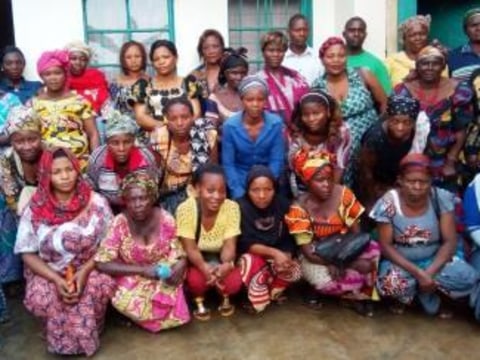 100%
funded
Total loan: $9,600
La Fontaine Group
Flag of The Democratic Republic of the Congo
Bukavu, Sud Kivu Provice, South-Kivu, Congo (DRC) / Clothing
---
La Fontaine Group's loan finished fundraising,
but these similar borrowers just need a little more help to reach their goals!
---
A loan helped to buy 7 bags of used shoes and pay for the transportation.
---
La Fontaine Group's story
Rosette has been selling used shoes at a popular market in town for 8 years. She is a customer of the MFI Hekima and the leader of the "La Fontaine" community bank. She is 48 years old, married, and the mother of 6 children who all attend school. Her husband, who is a civil servant, gave her her first infusion of working capital, and then she started taking out loans with Hekima.

She will use this loan to buy 7 bags of second-hand shoes for her business, and to pay for the transportation costs.

She plans to refurbish her home, and to ensure that her children keep studying until university and are well-fed.

She is delighted with the great work that Hekima and its partners are doing to help poor people.