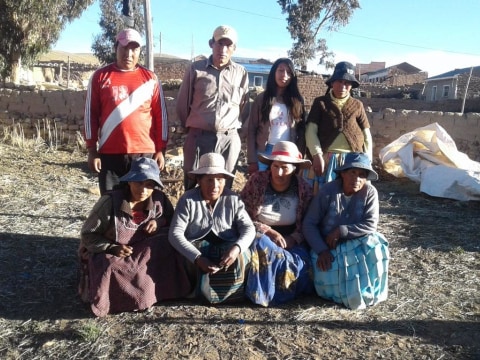 100%
funded
Total loan: $6,900
Corazon De Oro Group
El Alto, La Paz Department, Bolivia / Agriculture
---
Corazon De Oro Group's loan finished fundraising, but these other borrowers need your support
---
A loan helped to buy seeds for her farming business.
---
Corazon De Oro Group's story
The Corazon de Oro group is an Agencia Copacabana community bank and has eight members. The members of the community bank are friends and neighbors and are led by the president of the group's board, Sra. Ignacia. The community bank extends loans that support its members' small businesses.

Sra. Ignacia has operated a business selling quinoa for 5 years, a business that she learned from her parents. She will use her share of the loan to buy seeds from wholesalers in El Alto-La Paz so that she can grow quinoa. She is married and has five children and the investment will help her to earn an income for her family. When we asked her about her goals for the future, she told us that she hopes the business will give her more time to spend with her children.