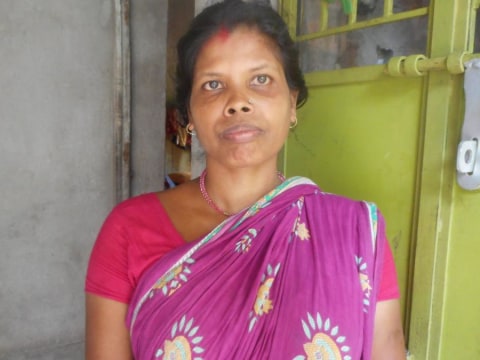 100%
funded
Total loan: $450
Bithika
Nadia, WB, India / Services
---
Bithika's loan finished fundraising,
but these similar borrowers just need a little more help to reach their goals!
---
A loan helped to expand her tailoring business by purchasing a sewing machine, clothing materials, etc.
---
Bithika's story
Bithika is a 30-year-old married woman residing in the Nadia district of West Bengal. She has a household size of 3 and a monthly income of INR 7,000. Her husband runs a tailoring business. She helps her husband in running the business. The couple wants to expand their business by purchasing more sewing machines. So, Bithika has applied for a loan of INR 30,000 from Gram Bikash Kendra, one of Milaap's field partners. She is thankful to the lenders.