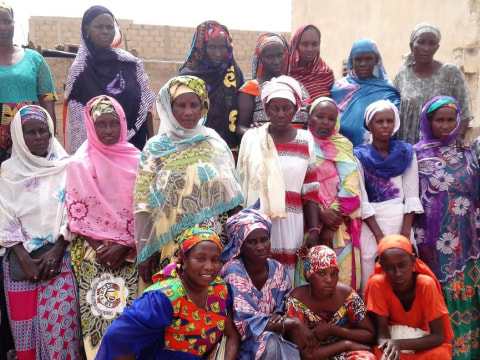 100%
funded
Total loan: $4,450
Astou's Group
---
Astou's Group's loan finished fundraising, but these other borrowers need your support
---
A loan helped to pay for different fabrics to resell.
---
Astou's Group's story
This group was created within a 'banc villageois'. It is composed of 21 women living in the same neighborhood. The good social cohesion gave rise to their group in 2016. The women's main work involves commerce, and they are now on their fourth loan cycle.

Ms. Ramatoulaye, standing at the far right in the photo with a hand raised, is the group's representative. She is 54, married, and the mother of three children, including two boys. Her main work involves selling fabrics. So she will use her loan to pay for a variety of fabrics according to motif and color. The sale of these goods is going nicely because of her knowledge of this domain. Sales are made in her neighborhood and nearby with people she knows.

With the profits generated from her small business, she will cover her children's school fees and family needs. Part of the profits will be plowed back into her business to grow it.