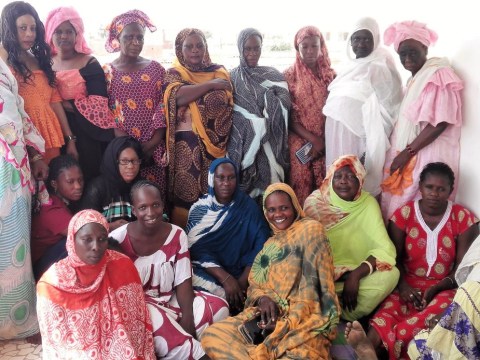 100%
funded
Total loan: $2,400
Tabara's Group
---
Tabara's Group's loan finished fundraising,
but these similar borrowers just need a little more help to reach their goals!
---
A loan helped to buy the items necessary to make necklaces and handmade nightdresses.
---
Tabara's Group's story
This group sprang from a 'Banc Villageois' and is made up of twenty women who live in the same neighbourhood. Their strong social cohesion led to the creation of their group in 2011. They have business as their main activity and are on their ninth credit cycle.

Madame Tabara, in light pink, standing on the extreme right of the photo, is the group representative. She is married. She is 61, mother of 3 children of whom two are boys. Her main business is selling women's accessories.

For this reason, with her loan, she will buy a range of items that she needs to make jewellery, hip chains in mother of pearl as well as nightdresses. The work will be done by hand with needles. She will sell in her neighbourhood and the surrounding areas among her acquaintances.

With the profits from her small business, she will take care of her children's school fees and family needs. A part of her profits will be put back into her business so it can grow.