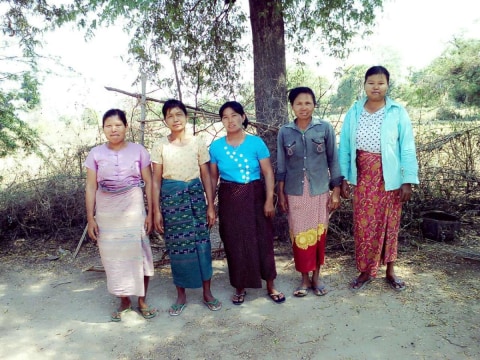 100%
funded
Total loan: $750
Nyaung Kan(Gl)-1(C) Village Group
Mahlaing, Mandalay Region, Myanmar (Burma) / Agriculture
---
Nyaung Kan(Gl)-1(C) Village Group's loan finished fundraising, but these other borrowers need your support
---
A loan helped to buy more goats.
---
Nyaung Kan(Gl)-1(C) Village Group's story
Than, standing in the middle, has been farming and raising goats almost her whole life to make a living. Than is married with one young daughter, who she wants to give a good education with the money she makes from her farm.

"Prices for goats are booming right now, and with this loan I will be able to add two more goats to my goat farm to fatten up before selling them," Than says.