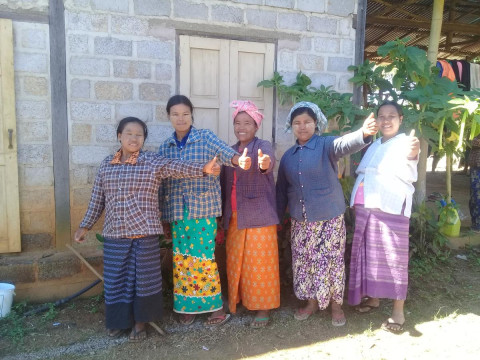 100%
funded
Total loan: $1,175
U Thar Kan-2D Village Group
Aung Pan, Shan, Myanmar (Burma) / Agriculture
---
U Thar Kan-2D Village Group's loan finished fundraising,
but these similar borrowers just need a little more help to reach their goals!
---
A loan helped to buy flower seeds.
---
U Thar Kan-2D Village Group's story
Zin, second from the left, is a 27-year-old farmer who grows flowers and hopes to expand her business so she can support her young family.

Zin is married with two young children.

"I will use this loan to buy flower seeds for my farm," Zin says.