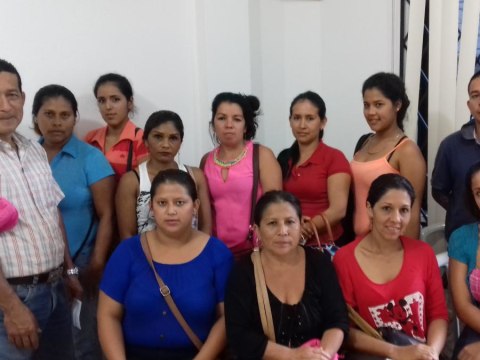 100%
funded
Total loan: $6,050
Port-Banco Del Futuro Group
Montecristi, Manabí Province, Ecuador / Retail
---
Port-Banco Del Futuro Group's loan finished fundraising,
but these similar borrowers just need a little more help to reach their goals!
---
A loan helped to stock the shop and increase sales.
---
Port-Banco Del Futuro Group's story
Angela is 65 years old and is married. From this relationship they have 4 children, all adults. Her husband is a merchant.

She belongs to this group of 10 women and 2 men who decided to join and form this communal bank which has been of great help, since with these loans they have been able to improve their businesses. They live in the Montecristi canton, known for its rich pre-colonial culture and for its craftsmanship.

She is a hard-working woman who does her best to earn her income. For this she has a food store in her house where she sells all kinds of products such as rice, sugar, oils, detergents, vegetables, fruits and vegetables, meat, fish , articles of bazaar and stationery, ice cream, water in jerry-can among other products.

Loans have been very important for her since this is how she has been able to improve her business as she has received them, and this has generated more clients and better income.

This loan is to stock he store further. Her dreams are to keep improving her business and her family's life.