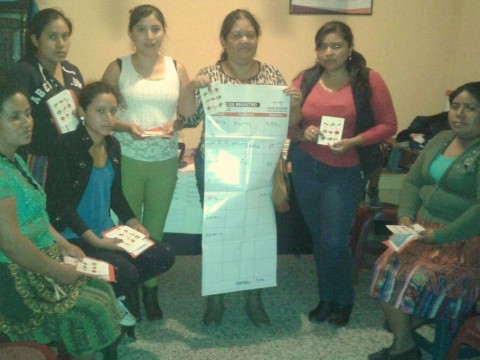 100%
funded
Total loan: $2,625
Mujeres Emprendedoras De Rio Group
Sacapulas, Quiche, Quiche, Guatemala / Retail
---
Mujeres Emprendedoras De Rio Group's loan finished fundraising,
but these similar borrowers just need a little more help to reach their goals!
---
A loan helped to buy a variety of shampoos, creams, make-up, and lipsticks.
---
Mujeres Emprendedoras De Rio Group's story
Microcredit loans combined with "Plus" services are effective in countries like Guatemala, where wage-paying jobs are scarce and people are self-employed in raising livestock, food preparation, farming, or artisan endeavors. The "Microcredit Plus" program of Friendship Bridge (loans + education) focuses on rural areas where the rate of poverty is the highest.

The members of the Trust Bank "Mujeres Emprendedoras de Rio" are requesting Kiva investors fund their first loan cycle. The 7 ladies in the Trust Bank want to use the capital to support and expand their businesses selling catalogue products; traditional snacks; and prepared foods like tacos, chicken, and French fries.

Sebastiana, the 47-year-old, married president of the group, sells personal care products via catalogue door to door. She wants to increase her inventory and take advantage of the year-end holidays. She is requesting a loan to buy a variety of shampoos, creams, make-up, and lipsticks. She will use part of her income for the education of her 3 children, who range in age from 20 to 26. They are attending the university!

The monthly educational training that covers topics related to business, health, family, and women are of tremendous value to these women. Since they have an average of 3 years of formal education, they eagerly learn through games, role playing, pictures, and diagrams.

The success of Sebastiana and her friends would not be possible without the kindness and generosity of Kiva investors. Thank you to each of you!