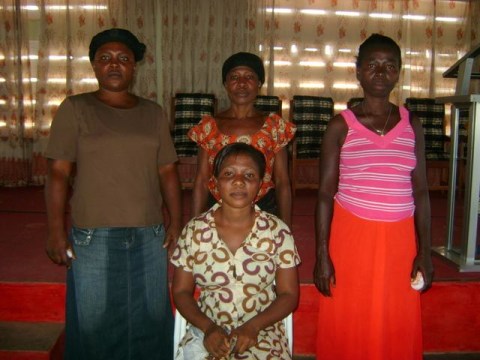 100%
funded
Total loan: $1,400
Jehova Nissi Group
Sefwi Wiawso, Western Region, Ghana / Services
---
Jehova Nissi Group's loan finished fundraising,
but these similar borrowers just need a little more help to reach their goals!
---
A loan helped To buy stock.
---
Jehova Nissi Group's story
Joyce is twenty – four years old. She is single and has no child. She lives alone in a rented apartment in a town called Wiawso in the Western Region of Ghana. Wiawso is a commercial and farming town. Joyce is a hair dresser by profession. She is the leader of a trust bank group called Jehovah Nissi. The group members are engaged either in farming and/or trading activities. They sell/supply in their local market and nearby communities. They sometimes trek to nearby community markets. They want a loan to buy goods in bulk to expand their businesses.