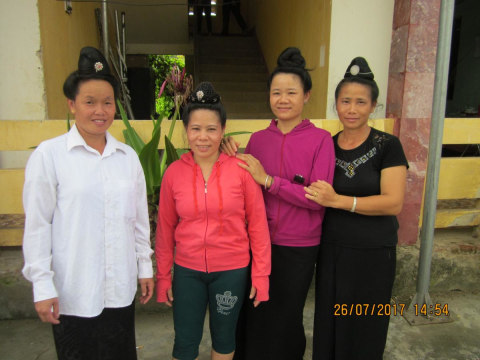 100%
funded
Total loan: $1,200
Thanh Luong 29 Group
Dien Bien, Dien Bien, Vietnam / Agriculture
---
Thanh Luong 29 Group's loan finished fundraising,
but these similar borrowers just need a little more help to reach their goals!
---
A loan helped to buy fertilizer for rice and food for pigs.
---
Thanh Luong 29 Group's story
Ngan, a Thai ethnic, was born in 1975, She lives with her husband and 2 sons in a small house made of mud and straw in a poor village. One son is a welder, the other is a student in primary school.

Ngan relies on agricultural production for a living with activities such as: cultivating rice and breeding pigs. The cultivation and animal husbandry provide income for her family, which motivates her to increasingly enhance and expand production.
This is the second time she has taken out a loan from Anh Chi Em program. With this money, she used to buy fertilizer for rice and food for her pigs. Ngan dreams a more abundant life and a brighter future for her youngest children. In the picture, she wears a black T-shirt and stands at the first from the right.