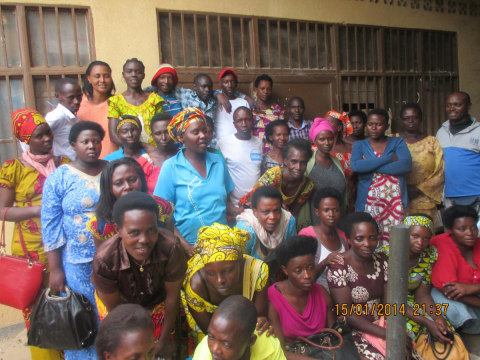 100%
funded
Total loan: $7,375
Abanyamurava Cb Sub Grp A Group
---
Abanyamurava Cb Sub Grp A Group's loan finished fundraising,
but these similar borrowers just need a little more help to reach their goals!
---
A loan helped To buy more shoes, bags and clothes.
---
Abanyamurava Cb Sub Grp A Group's story
Abanyamurava Cb Sub Grp A is a group represented by Zamda,who is 41 years old. She is married with 4 children aged between 6 and 16 years old. The group name means "People with integrity" in English. She sells clothes and has been doing this business for the past 12 years. The group members work hard in order to improve their standards of living .With the loan,she would like to buy more shoes, clothes and bags to sell. The profits from the business will be used to pay school fees of her children.