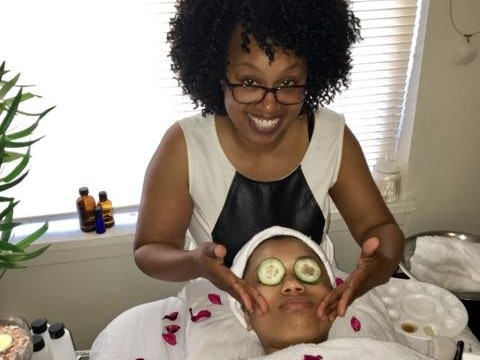 100%
funded
Total loan: $7,000
Treanannette
Oakland, CA, United States / Education
---
Treanannette's loan finished fundraising,
but these similar borrowers just need a little more help to reach their goals!
---
A loan helped me to acquire a location for my spa/salon to accommodate our growing clientele, were we will educate, serve, and build the community.
---
Treanannette's story
Treanannette Hancock At the end of the day. It's not about what you have or even what you've accomplished... it's about who you've lifted up, who you've made better. It's about what you've given back. As the oldest child of three, I grew up here in the Bay Area with educational, social emotional, and economic challenges that I've overcame. I learned survival skills watching my Mother persevere, defeating all odds, and establishing herself as an entrepreneur. During my teen years I struggled with the absence of my biological father, and the loss of family, resulting in anger and self-sabotaging behaviors. It was imperative for me to learn how to navigate through my circumstances. I began seeking spritual understanding. My refuge was discovered in serving others. A strong motivation for me was my aunt Cherie, Salon Owner. She transformed women from the inside out, imparting life, wisdom, and industry knowledge into everyone that she touched. This was the self defining moment that propelled me to pursue cosmetology as a career in 1994. While in Cosmetology school, I began to explore herbal and organic beauty options. My transition as a wellness enthusiast unified my goals to educate others on natural beauty care options, provide organically based services, while I created products for my clients that would ultimately yield the healthiest results. Through research and extended education in Health Sciences, I incorporated wellness regiments which include meal plans, and holistic personal care. Birthing my company, Beauty Within. The foundation for achieving my initial goal of giving back, through uplifting, educating, and improving the lives of the community by providing beauty and wellness services.