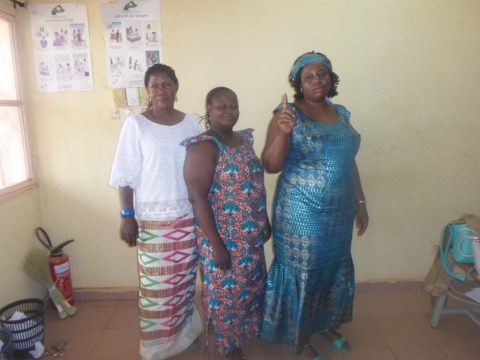 100%
funded
Total loan: $4,725
Wendinzande Pade Group
Ouagadougou Kilwin, Centre Region, Burkina Faso / Retail
---
Wendinzande Pade Group's loan finished fundraising, but these other borrowers need your support
---
A loan helped to buy materials for her dry-cleaning business and reams of paper and ink for her office business.
---
Wendinzande Pade Group's story
Fati is thirty-six years old, married and mother to three children. She runs a dry-cleaning business and offers office services. She has been running this business for five years. She is requesting this loan to buy materials for dry-cleaning and paper and ink to make photocopies. Her business premises are very well located and Fati is well known for her experience and warm and respectful nature. She offers a professional service and this means that her business is successful.

Fati plans to save some of her profits, take care of her family and continue running her business. This will be her third loan with the field partner, ACFIME, and all her previous repayments were made correctly and on time.