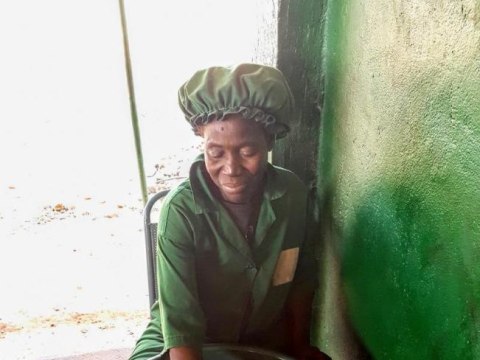 100%
funded
Total loan: $50,000
Caju Industries
Kolia, Savanes District, Cote D'Ivoire / Agriculture
---
Caju Industries's loan finished fundraising,
but these similar borrowers just need a little more help to reach their goals!
---
A loan helped double cashew nut export output and hire about 200 new workers.
---
Caju Industries's story
CAJU is a nut processing business in rural Ivory Coast that sources raw cashew nuts from local farmers. CAJU provides local farmers with access to international markets, creates jobs and increases incomes.
CAJU Industrie S.A. (CAJU)
is a cashew nut processing business based in Kolia, a small village in the north west of Côte d'Ivoire, managed by Kone (pictured w blue dress), a local entrepreneur. CAJU sources Raw Cashew Nuts from local farmers and transforms them into Processed Cashew Kernels for export. With the help of a loan from MCE Social Capital, Mrs. Kone will be able to double CAJU's production output and hire about twice as many workers, about 200, from the surrounding region. CAJU's social impact is three-fold, as it provides access to international markets to local farmers, creates local formal employment for a rural population (of mostly women), and contributes to several related outcomes such as improved food security and child education. With a degree in economics and over 25 years of finance and management experience, Mrs. Kone founded CAJU in 2011. Educated in Canada, she spent most of her career working as an Administration and Finance Manager in Abidjan, the economic capital of Ivory Coast. She and her husband, who served as mayor of Kolia for 27 years, work together to create economic opportunity for the people of their native village.