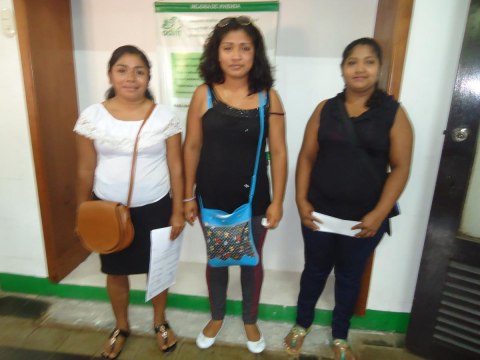 100%
funded
Total loan: $625
Generacion Del Valle Group
Masaya, Masaya, Nicaragua / Retail
---
Generacion Del Valle Group's loan finished fundraising,
but these similar borrowers just need a little more help to reach their goals!
---
A loan helped to buy perfume, creams, palm leaves, corn, pork, husks, and firewood.
---
Generacion Del Valle Group's story
Generación del Valle is requesting a loan for the first time to improve their businesses.

Ileana, 23, is the coordinator. She's in a relationship and has two children in her care, ages 7 and 3. She has earned a living for 13 years selling cosmetics, handicrafts made of palm, and nacatamales. Her husband helps her financially.

She's requesting a loan from Kiva to buy palm leaves, corn, pork, husks, firewood, perfume, and creams. Her goal is to keep her business stocked with products and make it grow.

Her partners: María, 28, earns a living selling frutas, and Maryeli, 24, sells clothing and footwear.