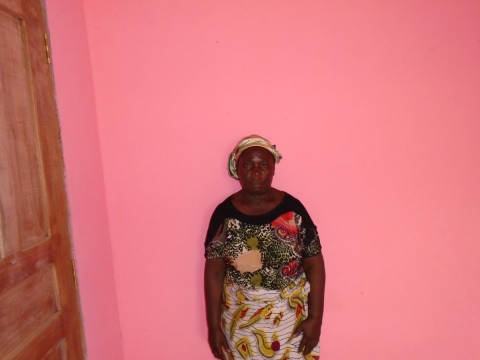 100%
funded
Total loan: $625
Kumba
New Kru, Montserrado, Liberia / Clothing
---
Kumba's loan finished fundraising,
but these similar borrowers just need a little more help to reach their goals!
---
A loan helped to buy used clothes, deodorants, and soap to sell.
---
Kumba's story
Kumba, 47, is married and has 5 children. She went to school through the first grade and earns her living by selling used clothes, deodorants, and soap.

She has been selling for the past 26 years. Kumba initially learned how to sell from her mother. Through her hard work, Kumba has been able to provide her family with their needs.

She feels proud when discussing her business with her friends and describes herself as hard working, spending from 8 hours each day at her shop.

In order to further her business, Kumba has applied for a loan with BRAC Liberia. Kumba hopes to use the loan to buy used clothes, deodorants, and soap and expand her shop.

In the future, she hopes to acquire a large business. She wishes to say thanks to all of the people lending her money.