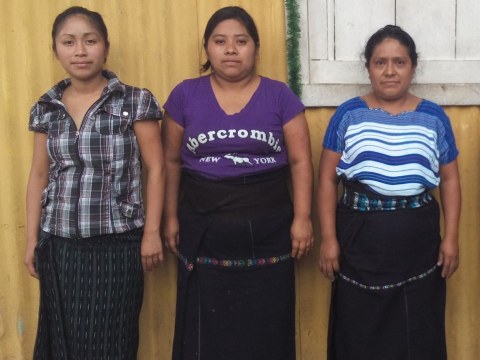 100%
funded
Total loan: $825
Mujeres Xejuyupenses Group
Suchitepéquez, Suchitepequez, Guatemala / Services
---
Mujeres Xejuyupenses Group's loan finished fundraising,
but these similar borrowers just need a little more help to reach their goals!
---
A loan helped to buy thread.
---
Mujeres Xejuyupenses Group's story
Catarina (first lady on the right) is 44 years old, married, and has three children between the ages of 14 and 22. She and her family live in the Xejuyup de Nahualá, Sololá village. In order to earn an income, she makes and sells typical-style clothing. She's been doing this for 12 years and also sells maxan. Through these two businesses she obtains the income she needs to cover her household expenses.

She is asking for this loan to buy supplies such as different colors and designs of thread so she can continue making the outfits typical in her community. Her greatest goal is to strengthen her business so she can increase her income and provide her family with a better quality of life.