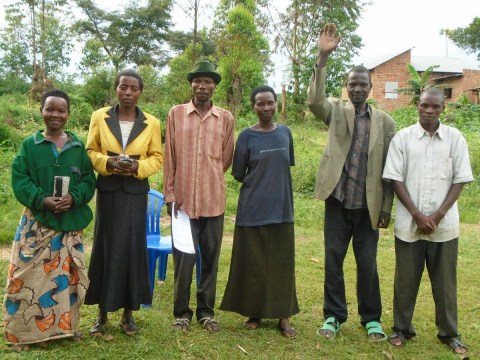 100%
funded
Total loan: $975
Rwenshonga Group
Ibanda, Western Region, Uganda / Agriculture
---
Rwenshonga Group's loan finished fundraising,
but these similar borrowers just need a little more help to reach their goals!
---
A loan helped to buy farm inputs to help boost the yield.
---
Rwenshonga Group's story
Rwenshoga group is found in Bisheshe, Ibanda District. The group is comprised of men and women who majorly deal in agriculture and some small scale businesses.

Vicent, 43 years old, is married and has four children. He is a farmer engaged in coffee and banana growing

He has requested a loan of 800,000 UGX to buy farm inputs in the form of mulch and manure so as to increase yield, sales and in return cash flow. He will use the rest of the money to pay school fees for his children and buy them a few basic needs. His customers are people around those mentioned towns above who come and buy his products from home. His major challenges are harsh weather conditions like drought and pests that usually attack his plantation gardens. These affect him mostly in his day to day business activities.

Despite all these challenges, Vicent is a very hard working man who is striving hard to provide a good education and a good standard of living for his family.