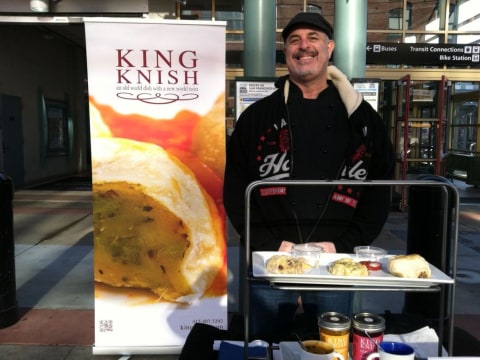 100%
funded
Total loan: $5,000
Ramni
San Francisco, CA, United States / Food
---
Ramni's loan finished fundraising,
but these similar borrowers just need a little more help to reach their goals!
---
A loan helped purchase a van to help grow my business.
---
Ramni's story
Chef Ramni Levy's unique knish creations are a reflection of his eclectic background in fashion, event planning, and culinary curiosity. Ramni moved to San Francisco in the late 1990s after stops in two other premier food cities, New Orleans and Manhattan. He opened Bistro 1650, a small restaurant in the City's Richmond District. Ramni successfully sold Bistro 1650 to move into catering which led him to found King Knish in October 2012, an "old world dish with a new world twist". During Ramni's Bistro 1650 years he learned more through experimentation and research. In 2005 Ramni sold Bistro 1650 to fully dedicate himself to the art of catering. After the past few years in the private catering industry, Ramni launched King Knish at San Francisco's popular 2012 Fleet Week Event, serving knish to leaders from some of the Bay Area's premier business, community, and civic organizations. Ramni's vision for King Knish is to take his unique twist on this traditional Eastern European food and introduce it to new audiences in major cities through events, boutique food purveyors as well wholesale and retail distribution. In just one year, through his passion, dedication, and experience as a self-made chef, Ramni has transformed King Knish from an idea into a tasty reality that 1,000s of people throughout the Bay Area have come to enjoy. I am excited to introduce this new venture to Kiva Zip lenders and hope that they will share in my continued development and growth.