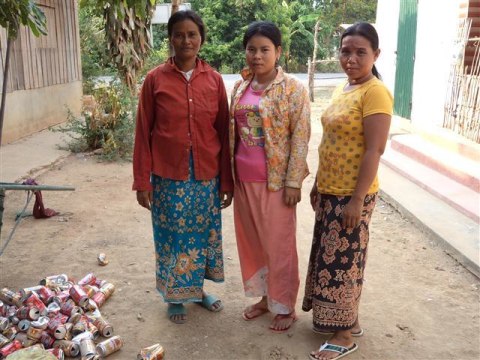 100%
funded
Total loan: $1,450
Srey's Group
Battambang province, Sangke district, Battambang Province, Cambodia / Agriculture
---
Srey's Group's loan finished fundraising,
but these similar borrowers just need a little more help to reach their goals!
---
A loan helped to purchase more piglets and pig feed.
---
Srey's Group's story
Srey is 24 years old and married. She resides in Battambang province. She earns a living through pig raising, which she and her husband have been doing for many years and is an important source of their family income. She earns additional income as a paid worker to reduce her family's burden. Srey requested her tenth loan from VisionFund. She used her past loans to upgrade her standard of living and support her business effectively. Srey is the leader of her group, which consists of three members, She will use her portion of the loan to buy more piglets and pig feed in order to support her pig raising business. In the future, she hopes to earn more income to expand her business.