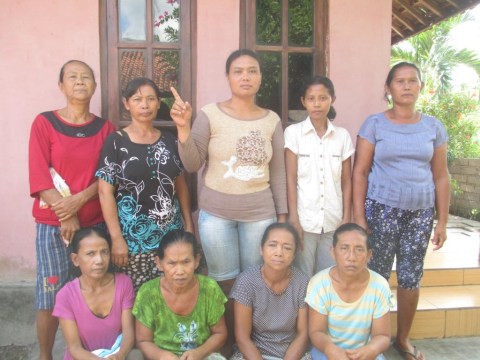 100%
funded
Total loan: $1,150
Marga Damai Group
Pejarakan - Singaraja, , Indonesia / Agriculture
---
Marga Damai Group's loan finished fundraising,
but these similar borrowers just need a little more help to reach their goals!
---
A loan helped to buy a local sow and build new pigpens.
---
Marga Damai Group's story
Having succeeded in the previous period, the Marga Damai group proceed to the next loan. Based on the assessment of MUK, the group received 15,000,000 IDR for group lending and individual person got 1,500,000 IDR. Because most have been able to increase the number of pigs population, the current loan used to buy feed and fix the pens.

Ketut use the loan to buy a a local sow and build new pens. She was very pleased with the effort can be developed. She hopes to become a big pig seller in her village and all the profits will be used to improve the welfare of her family and make her dreams come true.