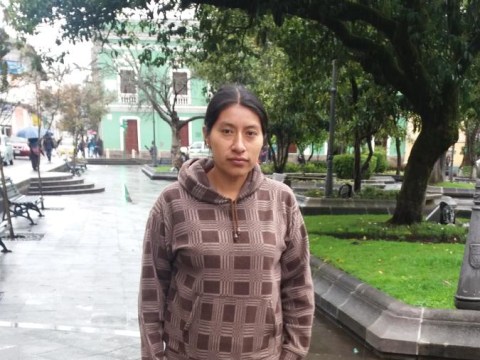 100%
funded
Total loan: $800
Lidia Janeth
Chimbo, Bolívar Province, Ecuador / Agriculture
---
Lidia Janeth's loan finished fundraising,
but these similar borrowers just need a little more help to reach their goals!
---
A loan helped buy banana, coffee and cacao seeds.
---
Lidia Janeth's story
Lidia is 30 years old. She is single and has one son. She lives with her parents and her son in the Chazojuan Precinct.

The Solidarity Group is composed of 10 members and it is located in the Chazojuan Precinct, about 60 minutes from the organization. The group is dedicated to agriculture, stock breeding and trade.

Lidia works in agriculture and stock breeding. She grows bananas, coffee, cacao and oranges. She also has cattle, pigs and chickens that she fattens up for selling. She is requesting the loan to buy banana, coffee and cacao seeds to later sell in Guaranda.

Her dream is to generate more income to build a house. In her free time she enjoys watching television and spending time with her son.