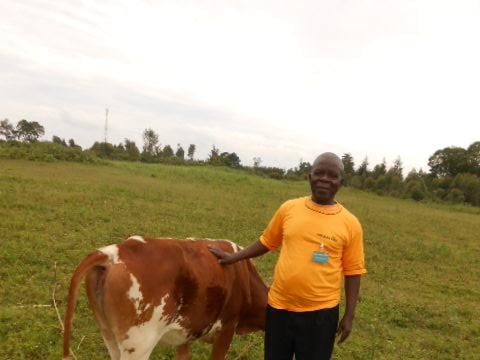 100%
funded
Total loan: $900
Alfred's Group
Chwele, Bungoma County, Kenya / Agriculture
---
Alfred's Group's loan finished fundraising,
but these similar borrowers just need a little more help to reach their goals!
---
A loan helped to purchase two solar lights, as well as hybrid seeds and fertilizer to improve harvests of maize.
---
Alfred's Group's story
Featured in the above picture is Alfred, who has been a farmer for more than 20 years. Although he is pictured alone, he is actually representing his group of 14 farmers in Chwele District, Kenya. Alfred has always been described as a very hardworking individual, which is largely why he was selected to be the group leader.

Alfred started working with One Acre Fund for the first time in 2014, and this year he decided to not only get farming inputs but also two solar lights as part of his loan. He is very excited about this new addition, as now he will be able to have light during dark hours for his children to be able to study. He can't wait to send his children to school using the profits he earns from this coming season, as he will now expand his dairy keeping.

Alfred's Group will be able to plant a total of 6.5 acres using the farming inputs obtained with this loan, and will also receive a total of nine solar lights.