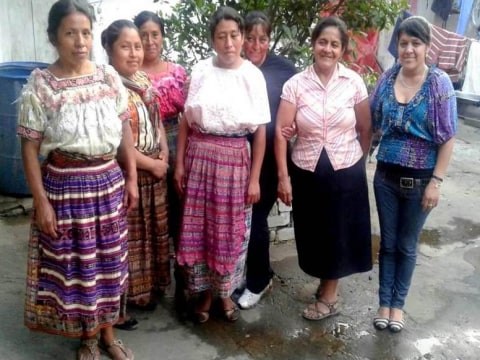 100%
funded
Total loan: $4,650
Mujeres Victoriosas Group
Quiche, Quiche, Guatemala / Food
---
Mujeres Victoriosas Group's loan finished fundraising,
but these similar borrowers just need a little more help to reach their goals!
---
A loan helped to open a new business selling smoothies.
---
Mujeres Victoriosas Group's story
Quiche, in the northwest part of Guatemala, has a population of just over 60,000. Two-thirds of this demographic actually live in rural areas surrounding the town mainly working in the agricultural sector. Some crops grown in the region are corn, beans, and wheat. They also cultivate pine, cypress, and mahogany trees for their timber.

Located in Quiche is the trust bank called "Mujeres Victoriosos" or "Victorious Women". This trust bank was formed by seven independent women. Their businesses include the sale of fast food, a tortilla shop, and a small convenience store.

The president of the trust bank is Dalia. Dalia is 33 years old, is not married and does not have children. Dalia has a business selling fast food from a street cart. She sells tortillas with meat and eggs, hamburgers, coffee and tea. She has been running her business for six years. She is requesting a loan to open the sale of licuados (similar to a smoothie) in order to diversify her offerings. She also plans on buying more items to restock her food cart. Her dream is to eventually open up a comedor (small restaurant) in her community.

Thank you Kiva investors for helping Dalia expand her business. Because of your support in Dalia, she can continue to envision and work towards her goals.