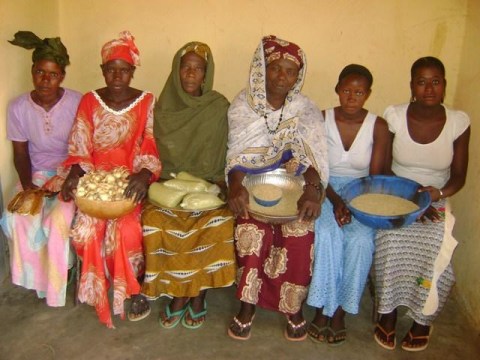 100%
funded
Total loan: $925
Djekafo Group
Segou, Segou, Mali / Food
---
Djekafo Group's loan finished fundraising,
but these similar borrowers just need a little more help to reach their goals!
---
A loan helped To buy millet and fish.
---
Djekafo Group's story
The members of the group Djekafo have an average age of 40. The group is composed of six married women (including five monogamous) who all live in large traditional families with an average of six children in the Bamanan Kin district of Kirango Markala (fourth administrative region of Ségou).
The need to augment their capital has lead the group members to organize themselves and to join the loan program of the micro-finance institution Soro Yiriwaso, with which they are now on their fourth solidarity loan, after having repaid the first three loans.
This loan will be used to buy 8 sacks of millet and 7 baskets of fish. Supplies of millet are gotten at the weekly market of Diamarabougou. The fish is gotten on the banks of the Niger River in Kirango, and a portion of the fish will be dried and then sold. Sales are made to customers composed of men and women, at the house, at the daily market of Kirango Markala, and sometimes at the weekly market of Diamarabougou Markala, cash or credit accepted.
The group members each plan to realize an average profit of 23,500 francs CFA each month. The profits will be used essentially to meet family needs (health care for the children, food, school fees, etc.). Their ambition is to buy agricultural supplies (notably oxen and carts) in order to ensure self-sufficiency in food and to continue their commercial businesses indefinitely.

Translated from French by Dan Kuey, Kiva Volunteer