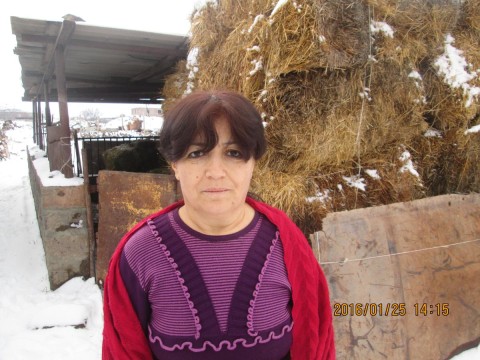 100%
funded
Total loan: $2,100
Anahit
Dalarik village of Armavir region, Armavir Province, Armenia / Agriculture
---
Anahit's loan finished fundraising,
but these similar borrowers just need a little more help to reach their goals!
---
A loan helped to pay for seven piglets, four pigs, an ox and a cow.
---
Anahit's story
Anahit runs a farm in Dalarik village, Armavir region. She has been farming for more than 10 years. Anahit has two sons and a daughter. One of her sons lives abroad, while the other one helps her with the agriculture. This year, she claims that the low produce prices have been a difficulty in the business. Anahit currently keeps a cow, an ox, seven piglets and four pigs. A loan of 2,100 USD will help Anahit to buy seven piglets, four pigs, an ox and a cow, thereby enlarging the number of livestock on her farm. She will also use the loan to pay her workers and purchase fodder and fertilizer. With the help of this loan, Anahit will make more income for her family. Dear Kiva lenders, she hopes for your helping hand.