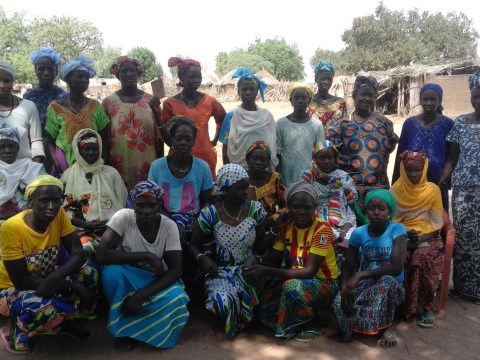 100%
funded
Total loan: $2,375
Awa's Group
---
Awa's Group's loan finished fundraising,
but these similar borrowers just need a little more help to reach their goals!
---
A loan helped to buy flour, yeast, peanuts, and oil.
---
Awa's Group's story
This group was created in July 2012 and brings together 22 members living in the same village who carry out trading as a common occupation. Kadidia, who is located to the right of the photo and raising her arm, is the representative of the group.

Kadidia is 41 years old, married, and a mother of 6 children of whom 5 are girls. Her occupation is trading flour, peanuts, and oil. With the loan, she plans to buy three sacks of flour at 16,000 XOF per unit, three packs of yeast at 1,400 XOF per pack, and four cans of oil at 16,000 XOF per can. Her goal is to increase her savings and cover the needs of her family.